Conductor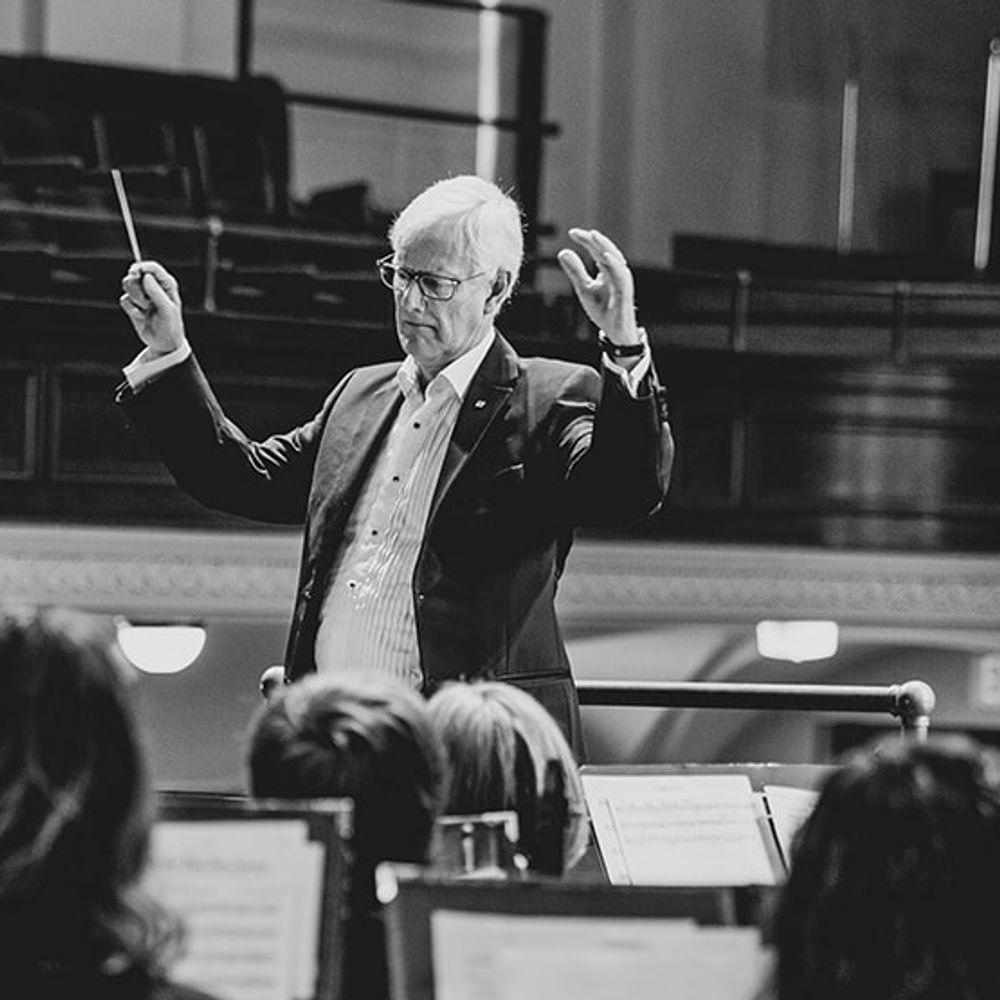 Raymond Baril
ARTISTIC DIRECTOR & PRINCIPAL CONDUCTOR
Raymond Baril is Associate Professor of Music and Head of Performance Studies in the Department of Music at MacEwan University. Recently, Raymond accepted the position as Director of Community Engaged Scholarship in the Office of Research Services at MacEwan. He is in his 23rd season as Artistic Director and Principal Conductor of the Edmonton Winds and is in his 6th season as director of the River City Big Band. He has been Director of the MacEwan University Jazz Ensemble for 37 seasons. Raymond remains a much sought after national clinician and adjudicator as well as a featured guest speaker at music education conferences across the country.
Raymond was a regular member of the Tommy Banks Big Band for 25 years and has appeared with the Edmonton Symphony Orchestra on numerous occasions as an orchestra member, soloist, and guest conductor.
Raymond holds a graduate degree in conducting from Northwestern University, undergraduate degrees in both performance and education from the University of Alberta. In 2018 Raymond was inducted in the Edmonton's Cultural Hall of Fame. In 2016 he was recognized with a Distinguished Teaching Award from MacEwan University. In the past, he has been the recipient of many awards for his contribution to music and music education from the Alberta Foundation for the Arts, the Alberta Band Association, Edmonton Public Schools District Service Award and from Alberta Learning.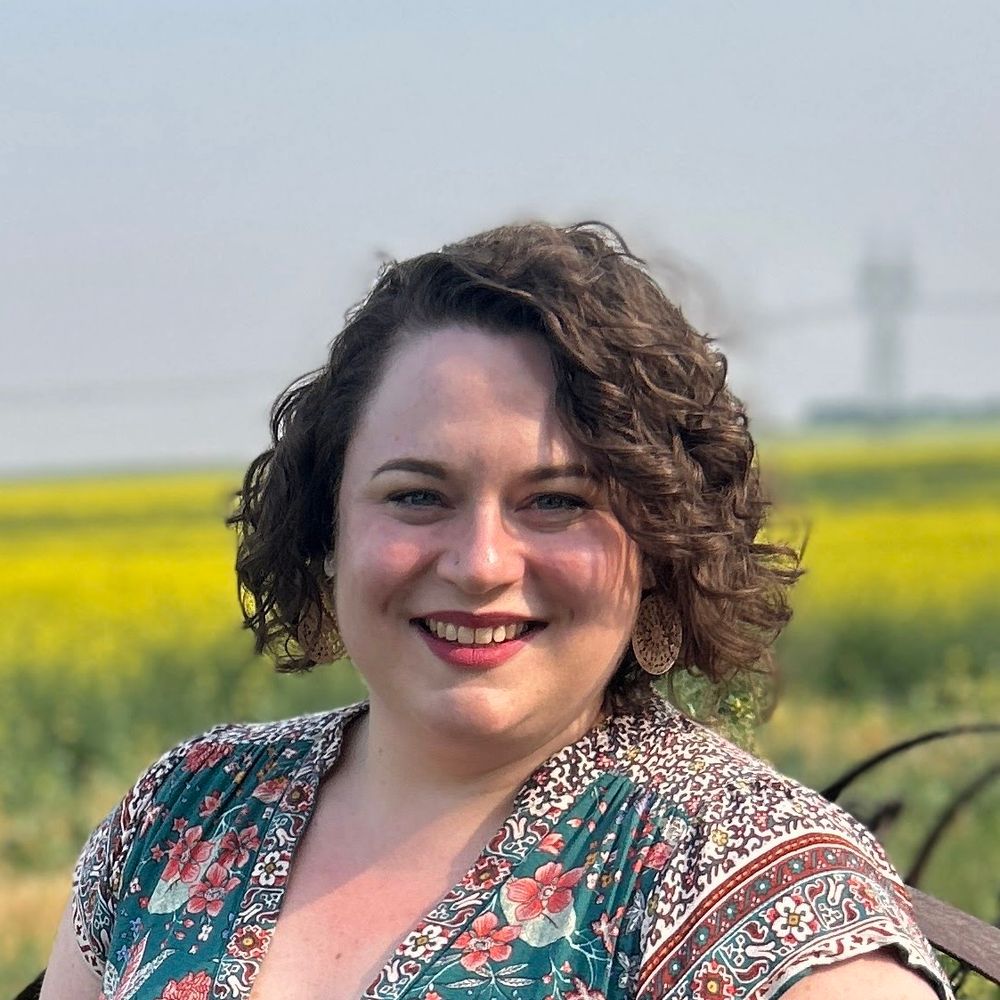 Rachael Erdmann
President
Rachael Erdmann is a horn player and second-generation musician with the Edmonton Winds and is the current president of the society's board of directors. She has been a member of the band for 6 years in her current tenure, although has been a member intermittently since 2008. She is active in the community music scene in Edmonton and a supporter of all types of performing arts in the city. As the music community recovers from the continuing effects of COVID-19, Rachael's goal is to revitalize the band and demonstrate that community music holds an important place in our lives.
Outside of the band, Rachael is a Policy Advisor for the Government of Alberta in Alberta Health. She holds a Master of Public Health degree from the University of Alberta and a Master of Science degree from the University of Manitoba. Rachael also volunteers as a community member with the MacEwan University Research Ethics Board. As a public health professional, Rachael is passionate about evidence-based medicine, health system improvement and health technology assessment.
Regular Musicians
FLUTE 
Crystal Krips 
Tim Onciul 
Jayne Montgomery-Barnes 
Jessica Raham (on leave)
 
OBOE  
Sherri Roy  
Marla McCready 
 
BASSOON 
Jackie Power 
Susanne Hayman
 
CLARINET 
*Darren Sahl 
David Hayman 
Shelley Benson  
Nancy Breakey 
Morgan Richardson 
Tammy Kam  
Dayna Lueck 
Janice Robinson
ALTO SAXOPHONE   
*Dominique Shulhan 
Lindsey Kemp   
TENOR SAXOPHONE 
Olga Kostenko   
BARITONE SAXOPHONE 
Emily Schultz   
 
TRUMPET 
*Chris Hodge 
John Dymianiw   
Marlouie Saique
Robin Kaluzniak
Elissa Moores 
 
FRENCH HORN  
*TBD
Carol Thurgood 
Ross McLean 
Rachael Erdmann 
TROMBONE   
*Sean Bumstead 
Rob Graves   
BASS TROMBONE   
Michael Buckler 
  
EUPHONIUM   
Darwin Krips 
Chris Diaper   
 
TUBA   
Roberta Baril 
Ray Basaraba   
 
STRING BASS   
TBD
  
PERCUSSION   
*Tristan Lahue 
Ethan De Souza 
Janna Kozuska 
Jason Gillanders



* - Section Leader